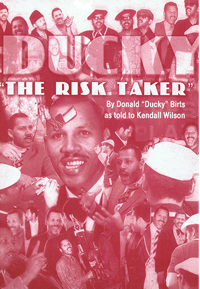 Donald "Ducky" Birts

________________________________________________________________________


Son-Brother-Father-Grandfather
Churchman
Civic and Political Activist
Community Leader and Youth Advocate
Businessman and Entrepreneur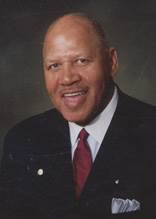 Donald "Ducky" Birts, the oldest of five children, is a native of Camden, New Jersey. His mother, Frankie Mae Birts, now deceased, was the guiding force of his life.

Ducky is a graduate of Camden High School where he excelled in sports, including basketball, football, baseball and gymnastics.  For a time, he served as assistant coach and subsequently, as coach.  He received much inspiration and guidance from his principal at Hatch Junior High School in Camden, Mr. R. Turner Dickerson, now deceased.

Ducky's work experience began when he was in elementary school at which time he was the mainstay of the family, helping his mother to make ends meet by selling newspapers and subsequently obtaining a job at the Garden State Race Track in Cherry Hill, New Jersey as a shoe shine boy.  As he grew older, he gained employment at the New York Shipyard, working on the "Kitty Hawk."  He was later employed at Walmont Tailors, first working as a stock boy and at intervals moving up to salesman, to manager and eventually to buyer.  This job gave him direction toward his dream of becoming an entrepreneur.

The dream became a reality when in 1964 he was the first African American to open a haberdashery clothing store in Camden, New Jersey called "Ducky's Dashery" located at 1119 Haddon Avenue.  In 1968, he relocated to Philadelphia, Pennsylvania where he met the Reverend Dr. Leon Howard Sullivan, the Pastor of Zion Baptist Church, who was instrumental in his quest of establishing a "Ducky's Dashery" in North Philadelphia's Progress Plaza, the first Black-owned shopping center in America.  Reverend Sullivan passed away on April 24, 2001.

MORE...
David Birts
________________________________________________________________________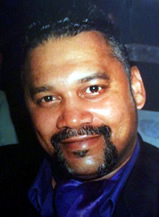 David Birts is the youngest son of Donald "Ducky" Birts and the late Gloria Lundy.  David was raised to be an athlete and a positive force in the community, a leader.  Some people think with his personality, leadership skills and compassion towards his fellow man he should seek some sort of public office.

In 1979, David graduated from Glassboro High School with honors, during his time in high school he was the first black President of his sophomore class, member of the Student Government Association and President of Junior Achievement.

In 1978, he led Glassboro to its 1st State Group 1 Basketball Championship with an undefeated 30-0 season, during his career, he harnessed a 96 wins – 14 losses a school record.   He was a member of the National AAU Junior Olympic Gold Medal Champions, Jersey Jayhawks Basketball Team which the tournament was held in Jacksonville, Fla.  He was selected as an All County, All South Jersey, All State and All American Honorable Mention.  He was one of the USA top 200 high school basketball players in 1979.  During the summer David was the only New Jersey basketball player to make the All Star Team for the Sonny Hill Basketball Summer League in Philadelphia.  David was featured in the America's Outstanding Names and Faces. He received an Athletic Scholarship to Eastern University, St David's Pennsylvania he later transferred to Florida Memorial College in Miami, Florida where he earned a Bachelor degree in Business.

In 1990, he was inducted into the Glassboro High School Sports Hall of Fame.

MORE...