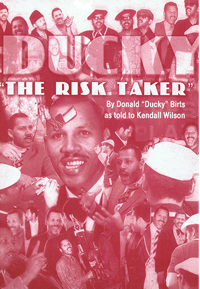 Donald "Ducky" Birts

________________________________________________________________________


Son-Brother-Father-Grandfather
Churchman
Civic and Political Activist
Community Leader and Youth Advocate
Businessman and Entrepreneur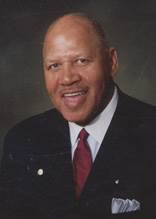 Donald "Ducky" Birts, the oldest of five children, is a native of Camden, New Jersey. His mother, Frankie Mae Birts, now deceased, was the guiding force of his life.

Ducky is a graduate of Camden High School where he excelled in sports, including basketball, football, baseball and gymnastics.  For a time, he served as assistant coach and subsequently, as coach.  He received much inspiration and guidance from his principal at Hatch Junior High School in Camden, Mr. R. Turner Dickerson, now deceased.

Ducky's work experience began when he was in elementary school at which time he was the mainstay of the family, helping his mother to make ends meet by selling newspapers and subsequently obtaining a job at the Garden State Race Track in Cherry Hill, New Jersey as a shoe shine boy.  As he grew older, he gained employment at the New York Shipyard, working on the "Kitty Hawk."  He was later employed at Walmont Tailors, first working as a stock boy and at intervals moving up to salesman, to manager and eventually to buyer.  This job gave him direction toward his dream of becoming an entrepreneur.

The dream became a reality when in 1964 he was the first African American to open a haberdashery clothing store in Camden, New Jersey called "Ducky's Dashery" located at 1119 Haddon Avenue.  In 1968, he relocated to Philadelphia, Pennsylvania where he met the Reverend Dr. Leon Howard Sullivan, the Pastor of Zion Baptist Church, who was instrumental in his quest of establishing a "Ducky's Dashery" in North Philadelphia's Progress Plaza, the first Black-owned shopping center in America.  Reverend Sullivan passed away on April 24, 2001.

Even though Ducky met many obstacles, he persevered with great tenacity and kept going, never giving up.  His charismatic personality and his zeal for helping others offered him an opportunity to meet people on all levels regardless of their race or ethnic origin.

In addition to his business venture, he has contributed much of his time and energy to the community.  Besides being an active member of Zion Baptist Church he finds time to align himself with several organizations, such as the James W. Bell-Allen Lodge No. 97 Prince Hall Affiliation Masons Grand Lodge of the Commonwealth of Pennsylvania with the Most worshipful Grand Master, Earl C. Abrams; Executive Committee Member of the Philadelphia Branch NAACP under the presidency of Mr. J. Whyatt Mondesire; Circulation Manager of the Philadelphia Sunday Sun Newspaper; Member of the Philadelphia Club of Frontiers International, Member of the Police Advisory Board of the 14th District in Philadelphia, Member of the Board of Directors of Progress Investment Associated and Member of the Board of Directors of Zion Non-Profit Charitable Trust.

He is very much involved on the political scene, serving as a committee person of the 50th Ward, second division.  With the Honorable Marian B. Tasco as Ward Leader, he has been privileged to serve on the Executive Committee.  With his wide experience in politics, he serves as Special Assistant to U.S. Congressman Robert A. Brady of the First Congressional District.

For many years, he has served as a Coach with the Charles Baker League and a Trustee of the Sonny Hill League.  Ducky was the Project Director of the Wade Wilson Football Classic of Cheyney University from 1982 until 1997, during this time more than 200 worthy students received scholarships.

Ducky was inducted into the Hall of Fame by the Al Carino Basketball Club of South Jersey in1995.  During Unity Week of the same year, in Philadelphia, he became the recipient of the WDAS AM/FM Award for "preserving and perpetuating our cultural heritage."  Of particular significance, on October 16, 1999, he received a most prestigious award from Laborers Local 332, "The Sammie Award" under the leadership of Samuel Staten, Sr.  The complete list of awards and citations are too numerous to mention.  Each one of them lauded him, and rightfully so, for his outstanding contributions to humanity. Ducky has received more than 140 AWARDS AND CITATIONS.

In 2006, he formed The Ducky Birts Foundation.  The primary focus is to educate youth on economic development and government operations on all levels. The Eagle Program "Economics and Government Learning Experience,"targeting students in the 4th, 5th and 6th grade.  Secondary focus is to provide scholarships for students attending Cheyney and Lincoln Universities.  His main goal is to build a youth academy to provide after school programs with concentration in math, science and reading it will also organize and facilitate a Youth Christain Basketball Program.

He is the father of two sons, Mark a resident of Camden, is a graduate of the Philadelphia Instituted of Arts and is self-employed as a songwriter, set designer, choreographer and vocal artist.  David the youngest son, matriculated on an athletic scholarship at Eastern College (now Eastern University) and at Florida Memorial College where he pursued studies in Sales, Advertising, and Marketing.