David Birts
An entrepreneur and business leader!


________________________________________________________________________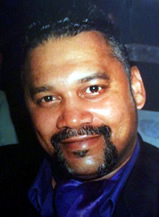 David Birts is the youngest son of Donald "Ducky" Birts and the late Gloria Lundy.  David was raised to be an athlete and a positive force in the community, a leader.  Some people think with his personality, leadership skills and compassion towards his fellow man he should seek some sort of public office.

In 1979, David graduated from Glassboro High School with honors, during his time in high school he was the first black President of his sophomore class, member of the Student Government Association and President of Junior Achievement.

In 1978, he led Glassboro to its 1st State Group 1 Basketball Championship with an undefeated 30-0 season, during his career, he harnessed a 96 wins – 14 losses a school record.   He was a member of the National AAU Junior Olympic Gold Medal Champions, Jersey Jayhawks Basketball Team which the tournament was held in Jacksonville, Fla.  He was selected as an All County, All South Jersey, All State and All American Honorable Mention.  He was one of the USA top 200 high school basketball players in 1979.  During the summer David was the only New Jersey basketball player to make the All Star Team for the Sonny Hill Basketball Summer League in Philadelphia.  David was featured in the America's Outstanding Names and Faces. He received an Athletic Scholarship to Eastern University, St David's Pennsylvania he later transferred to Florida Memorial College in Miami, Florida where he earned a Bachelor degree in Business.

In 1990, he was inducted into the Glassboro High School Sports Hall of Fame.

David has a wide range of experience in sales, marketing, management and public relations.  His first job was working for his father at the tender age of 8 years old in his clothing store Ducky's Dashery in Camden, New Jersey also in Philadelphia at Progress Plaza Shopping Center.  This helped mold and shaped him into the man he is today.


His first real job experience was with the Department of Recreation, City of Philadelphia as a Chief Receptionist and Chauffer for the Honorable Delores M. Andy, Commissioner.

Philadelphia Anti-Graffiti Network he severed as a Field Representative in the 14th & 35th Police Districts; organized community clean-ups; counseled wall writers and placed them in developmental programs under the leadership of the late Tim Spencer.

He worked as a manager for Wawa, Foot Locker and Easy Spirit.  Once seasoned as a businessman, he then worked as the manager/buyer for his family owned business Ducky's Men Imported Shoe Outlet.

In 1996 to 2007, he worked as a Licensed Memorial Counselor for Service Corporation International, specializing in the wisdom and logic of prearrangements.  He started at Forest Hills Memorial Park, Reading, Pennsylvania within a year he was promoted to Director of Family Services.  In 1997, he was honored as Counselor of the Year, No# 4 Counselor in the Atlantic Region. He was amongst the top 40 Counselors in Central, Atlantic, Eastern and Chicago Regions.  He produced pre-need sales for record weeks, months and year which earned him a place as a Million Dollar Club Achiever. 

In 1998, he was promoted to Executive Director of Sales and Marketing of Maryland National Memorial Park, Laurel MD.  During his tenure at Maryland National, he built a sales force team from 3 counselors to 20 counselors and grossed over 2 million in sales revenue.  He was honored No# 1 Counselor of the year for Baltimore/Washington Sub-Region of Atlantic Region.  Honored as the King of New Orleans, for producing pre-need sales in a company contest for 3 months totaling $100,000 in which he achieved in one month.  In 1999, he was inducted into the Edition of International Who's Who of Professional Management.

David also worked as a Director of Sales in Virginia and Las Vegas.  In 2002, he relocated back to Philadelphia and became the first black man to be Executive Director of Westminster Cemetery, Bala Cynwyd.  After a short tenure, he became Director of Pre-Need Sales for Rolling Green Memorial Park, West Chester, PA and Greenwood Cemetery, Hamilton, New Jersey.

In 2004, David embarked into a new career as entrepreneur creating David Birts, Consulting specializing in sales, marketing and public relations. DB Productions, all special event planning, fund raising, branding, modeling, photography, music and bands for all occasions.  

He is also involved in various civic, community organizations and assists his father as Director of the Ducky Birts Foundation.